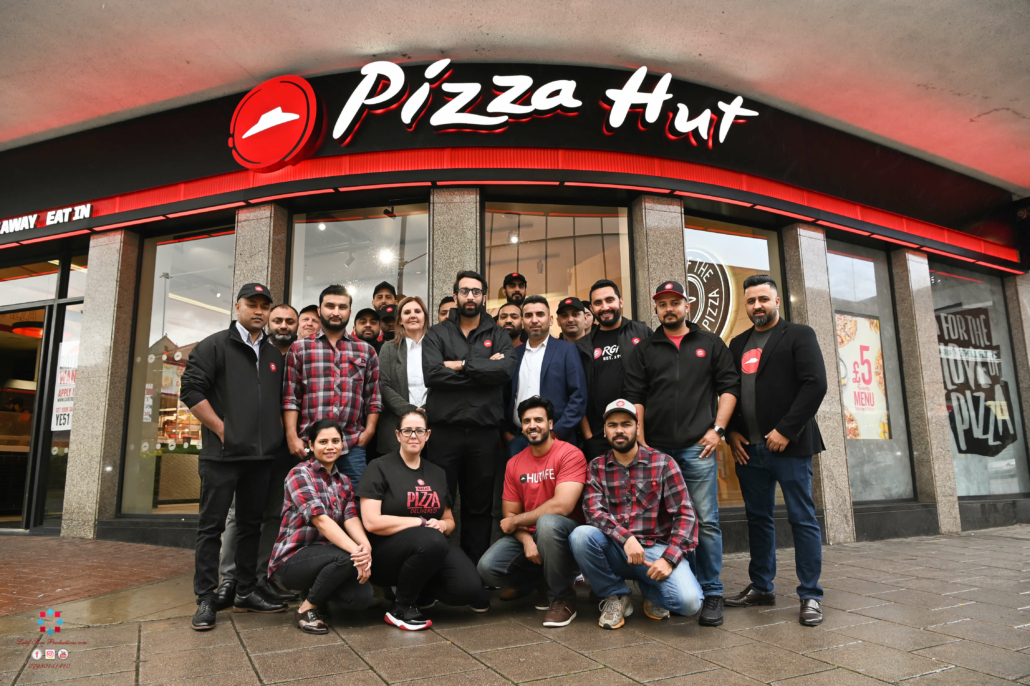 Pizza Hut Delivery has announced plans to expand across the UK with a string of store openings, the first of which will be in Dudley.
The company has formed a partnership with Nine Group that will become the franchisee for 31 existing Pizza Hut Delivery and Express Huts.
Through this new partnership, Nine Group will also open 40 new Pizza Hut locations across the UK.
The expansion will bring considerable investment to local communities as Nine Group will expand Pizza Hut by 30 Delivery and 10 Express Huts in the next three years, creating 800 new jobs and growth opportunities for new and existing team members.
The first new Hut is due to open in the Merryhill Centre in Dudley as a Pizza Hut Express in December.
In November 2020, Pizza Hut Delivery announced plans to open 125 new locations over a three-year period – creating around 2,000 additional jobs.
Pizza Hut has operated as a franchisor in the UK since 1973. This announcement builds on Pizza Hut's position as the franchisor of choice enabling franchisees to build, run and invest in successful businesses. Franchising allows Pizza Hut to grow globally and maintain the flexibility and regional touch of an independent local business.
Neil Manhas, general manager at Pizza Hut Delivery in the UK, said:"We are so excited to be partnering with Nine Group to grow our business, create opportunities for our team members and continue investing in our brand. They have a great track record of success in the hotel business and their growth mindset and commitment to customer excellence makes them well placed to continue to grow with Pizza Hut Delivery. We welcome Nine Group to the Pizza Hut family with Vivek and his team already hitting the ground running, kicking off the launch of their first new Pizza Hut Express in Dudley very shortly.
"This partnership is a testament to the growth we have seen this year, as well as the incredible work of each of our team members who have brought us through a challenging 18 months, and I cannot thank them enough for their hard work."
Vivek Chadha, managing director at Nine Group, added: "This partnership gives Nine Group the chance to diversify into an area which has seen significant growth during the pandemic and we are thrilled to be working with Pizza Hut; benefiting from a strong brand with a heritage of innovation. Nine Group will be responsible for operating the Pizza Hut Delivery and Express Huts across London and we will concentrate our plans to expand the network further across London and the South East. We are eager to embrace the multi-channel strategy of Pizza Hut Delivery, giving the customer what they want, how they want it.
"At Nine Group our experience in hospitality has taught us the value of being part of the communities we operate in and we welcome the opportunity to provide extra jobs and build teams."
Pizza Hut Delivery is seeking new locations across the UK with business property adviser Christie & Co.
Source: link
https://ninegroup.com/wp-content/uploads/2021/10/154-1-scaled.jpg
1705
2560
mercury8
https://ninegroup.com/wp-content/uploads/2021/03/Logo-update-v1.png
mercury8
2021-10-18 08:22:37
2021-10-18 12:45:44
Pizza Hut Delivery announces store roll-out plan